Carolyn - Victim or Accomplice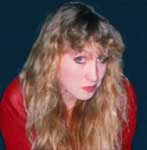 We are left to guess the motivation behind the actions of Eddy's mother Carolyn.
At the onset, there is no doubt she was frightened and intimidated. Her tearful telephone statement that the corrupt cops will "take Eddy away" if she comes to meet Scott [see "Scott Loper" page] is certainly evidence to that fact. But the lack of positive action on her part, over a period of time, as well as other facts surrounding the disappearance of Eddy, draw a necessary inquiry, no matter how speculative, into her motivation and intentions.
Scott's perspective is a little different today than the period at Whitby Jail where he was being tortured on a daily basis.
At Whitby, it was all about survival. If he gave in, and told the thugs the location of the evidence he had of their illegal activities, the torture might stop. Then again, he had no idea what was happening with Carolyn. Would she go to the RCMP with what she knew? Surely, that would not only stop the torture, but would get him out of this hell-hole as well. He had to keep believing that Carolyn would do the right thing and end this nightmare. But he had to give her time. He knew they were intimidating her and it would not be an easy thing for her to do.
Scott believed he had a happy marriage. He held on to the belief that Carolyn would find a way ... she would not leave him here. It kept him going. He was not going to give in and upset any plan Carolyn might have had to put the bad guys behind bars and set him free. Today, he feels he may have been extremely naive.
Rather than making an attempt to save her husband, Carolyn filed for a divorce. We recently discovered she also filed paperwork for full custody of Eddy. She was granted that custody in a closed hearing where pages were deleted from the record and the remaining documents sealed. Scott was not informed, allowed to defend himself, or fight for his parental rights.
This is unheard of in a free society. What could possibly be in those court records that the court feels it necessary to seal from the view of even the accused? How can a nation call itself an open society when such things are allowed?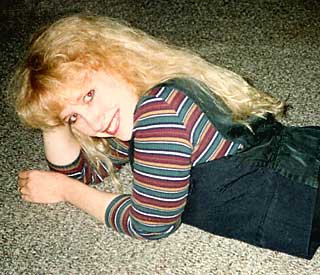 Most importantly, what is Carolyn's role in these events?
Both Scott and Carolyn were acquainted with corrupt members of the Durham Regional Police Drug Squad, whom they had met through their neighbor. Undisclosed evidence seems to show that Carolyn may have had a relationship with members of the squad of which Scott was not aware.
The Canadian government says that Carolyn is in a witness protection program. Informed sources tell us Carolyn is not in a federal program. Unless there are other incidents of which we have no knowledge, she is most likely not in a Provincial witness program either. That would only leave a local program. Then, the question becomes, is she enrolled in that local program (if she is) to protect her, or to keep her in check?
Was Carolyn involved in something she needs to be protected from?
Or is she a prisoner wrapped up in a witness protection program to keep her controlled and away from view?
Or is she a manipulative ex-wife who seized an opportunity to keep her former husband from having a relationship with his son?
Or could it be all of the above?