Family Page
This page contains some of the few photographs Scott has obtained from family and friends. Some are not the best quality, but they are all he has.
Scott has been told that all of his former possessions have been disposed of by Carolyn and her family. This includes photographs and other memorabilia, such as the 16 gold medals he had won in U.S. Olympic Team weight-lifting competitions in his earlier years.
Also here are comments that Scott's daughters, Shawna and Lace, wanted to post. It is important to note that we do not know the degree of threats and intimidation Carolyn and her family may have gone through and may still be dealing with. It is just as important to note that this tragedy has affected more than Carolyn, Scott and Eddy Loper.
I loved Carolyn like my own Mom. I met her when I was just 3 years old. But over the years, as I've grown older, my anger grows deeper.
She stole my baby Brother who I loved and was so close to. Carolyn and her family could have found a way to keep Eddy in his siblings lives, but they didn't care about that, or the pain that it caused, as long as they were O.K. Carolyn, in my opinion, is a very self-centered individual.
Carolyn knew that my Father was only interested in protecting her and Eddy. She left my Dad in prison, knowing the whole time he had no business being there, and she could have had him released if she told the truth. But she didn't. How I cried everyday for my Daddy. How I still cry for my brother Eddy.
I pray this web site will make other people angry about what happened to my Dad, and what happened to my baby brother Eddy, because of the Durham Regional Police and Carolyn's submission. I will never forget my baby brother Eddy, and pray that God will let me see him again someday. Someone-Please make that happen.
I love you Eddy, with all of my heart!
-- Daughter Shawna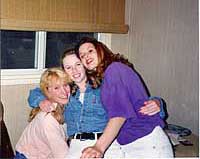 Carolyn, Lace & Friend 1992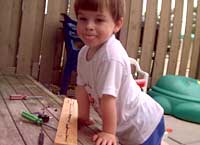 Eddy at Work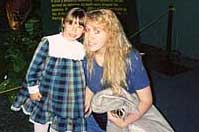 Carolyn & Shawna 1992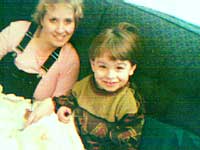 Carolyn & Eddy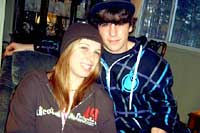 Shawna & Scotty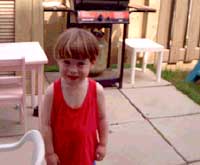 Eddy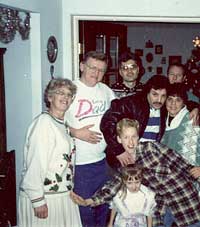 Scott with The Preyde Family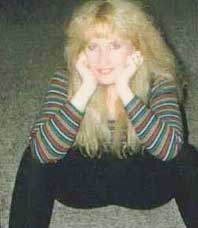 Carolyn
My Father, Scott Loper, raised me alone as a single parent. My Dad was involved with every aspect of my life; School, Girl Scouts, PTA, Sports etc. My Dad is and always was my rock! I am a successful, well educated, well adjusted and strong woman with tons of self-esteem because of my Dad.
Carolyn and her family took that away from me and complied with criminal Police to get my Dad out of the way. Four years in prison because my Father had evidence of Criminal Police activities. Carolyn was a witness to this. Unfortunately, My brother Eddy was a victim of this conspiracy too. No one will convince me otherwise.
The photographic memories of growing up with my loving Father are gone. Hundreds upon hundreds of photographs of me as a baby, a little girl, graduation from High School, My Prom, and Birthday parties with my friends, awards, report cards, relatives who are now dead .... I could cry just writing this. Carolyn and her family destroyed all of these irreplaceable pictures and keepsakes I was told. How incredibly cruel is that? This fact alone speaks volumes about Carolyn, her family and Durham Regional Police.
How hard would it have been to box these things up and mail to me or my Grand-Mother in New Jersey? Not hard at all, if you had a shred of decency in your body.
I spend as much time with my Dad as I can now. We never talk about any of this. I do not want to be contacted by any media or any person to discuss it! I just try to put this nightmare out of my mind and go on with my happy life now that my Dad is back in it. But there are scars.
Thank-You Carolyn and Durham Regional Police for making me a victim too. But I can tell you from 31 years of experience that you picked the wrong guy to mess with! You picked my Dad. You are all fools to believe that he will not win or you will wear him down. I will see my Brother again. Carolyn must surely KNOW that!
-- Daughter Lace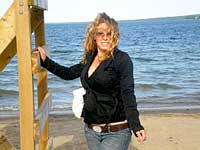 Shawna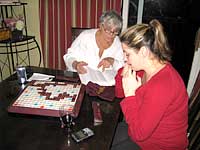 Lace & Scott's Mom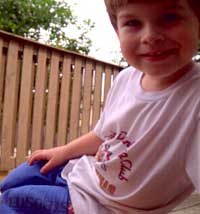 Eddy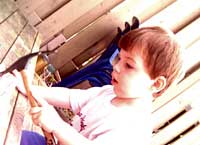 Eddy - Back at Work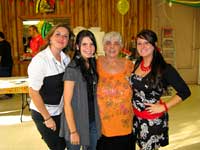 Scott's Mom and Nieces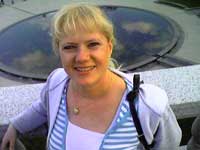 Tammy - "My Best Friend and
My Solid Ground"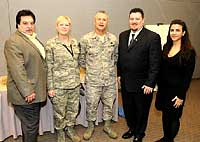 Scott, Tammy & Friends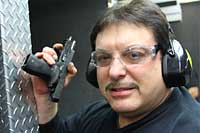 Scott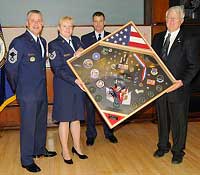 Tammy Presenting Award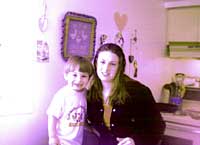 Lace & Eddy
Scott & Virginia Attorney
General Ken Cuccinelli
The photo on the right, taken with a cheap digital camera, is the only remaining photo Scott has of he and Eddy together.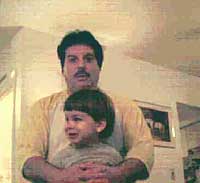 Scott & Eddy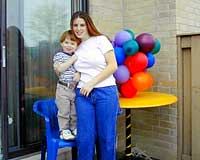 Lace & Eddy - 2000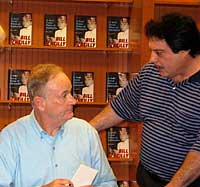 Scott / Bill O'Reilly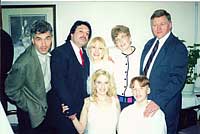 Wedding Day
Eddy - Age 3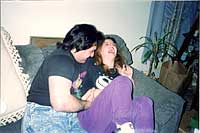 Lace & Dad
Goofing Off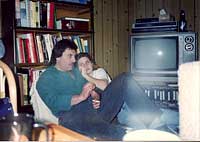 Lace & Dad
Relaxing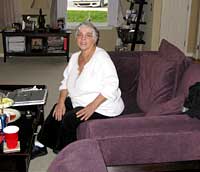 Mom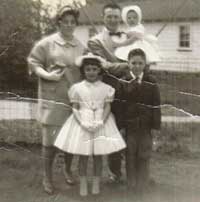 The Loper Family - 1961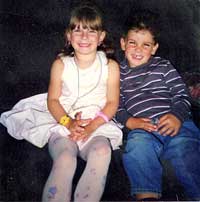 Shawna & Scotty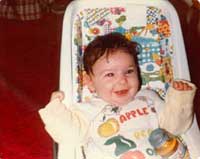 Baby Lace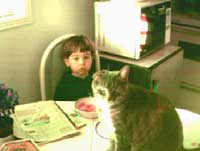 Eddy & Catrina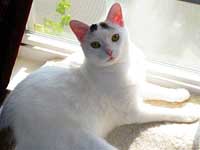 Katie Kat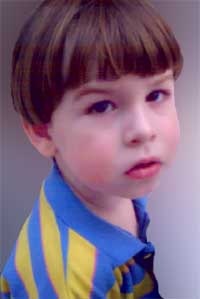 Eddy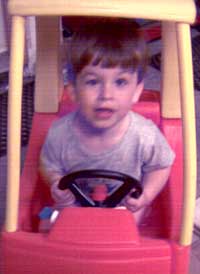 Eddy Driving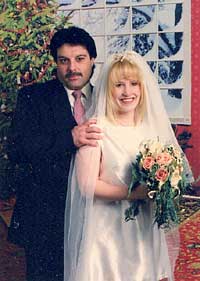 Wedding Photo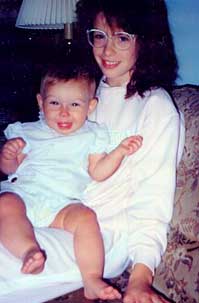 Lace & Shawna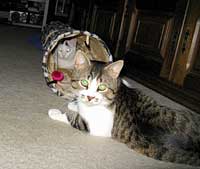 Katie & Max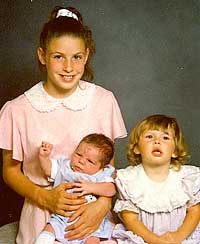 Lace / Scotty / Shawna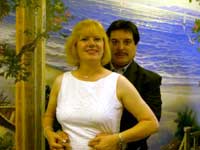 Scott & Tammy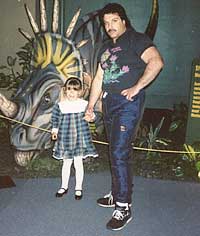 Shawna and Dad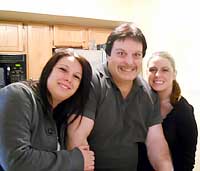 Scott & Daughters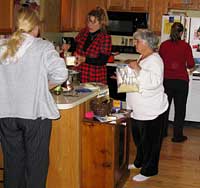 Thanksgiving
In The Kitchen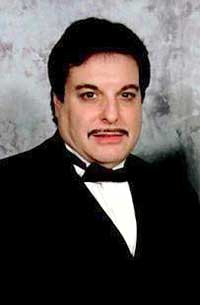 Scott

Shawna & Scotty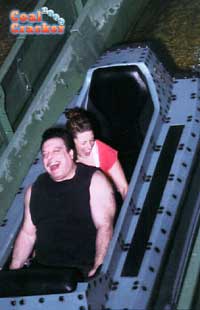 Lace & Scott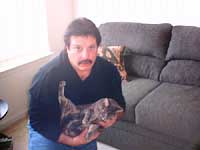 Scott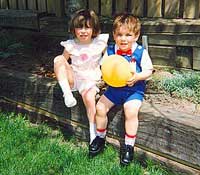 Shawna & Scotty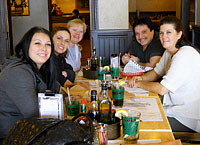 Scott with Daughters,
Tammy and Former
Wife Suzanne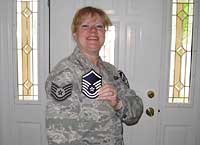 Tammy becomes
Master SGT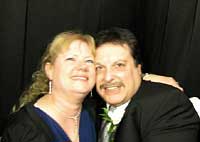 Scott & Tammy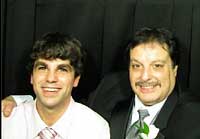 Scott & Scott
A Note to Eddy
"Eddy – Chances are good you will one day find this Web site. I hope you do, and I wanted to write you a personal note.

I cannot begin to express the sadness I feel on a daily basis. Most certainly, you have been lied to, and you are old enough to know the truth, rather than the stories you were told as a little boy.

I NEVER abandoned you, Son. The ability to give you the love and companionship you deserve was stolen from me in a secret court hearing that I knew nothing about and was not allowed to attend. There was no legitimate reason for this.

Through my friends in the intelligence community and the U.S. Military, we can satisfactorily prove to you that I was discredited to cover up the crimes and mis-deeds of others.

I remain your loving Father, Eddy. Your brother and sisters love you too. There is a huge void in our hearts that only you can fill. I will NEVER give up on you. Please reach out and call Buddy Logan at 206-418-1003. He is trustworthy and can give you my contact information, and that of others, if you are interested in learning the truth. You deserve to know your real father. You deserve to know more than ficticious stories. We deserve a relationship." -- Your father, Scott